ecommerce app for high-end chinese shoppers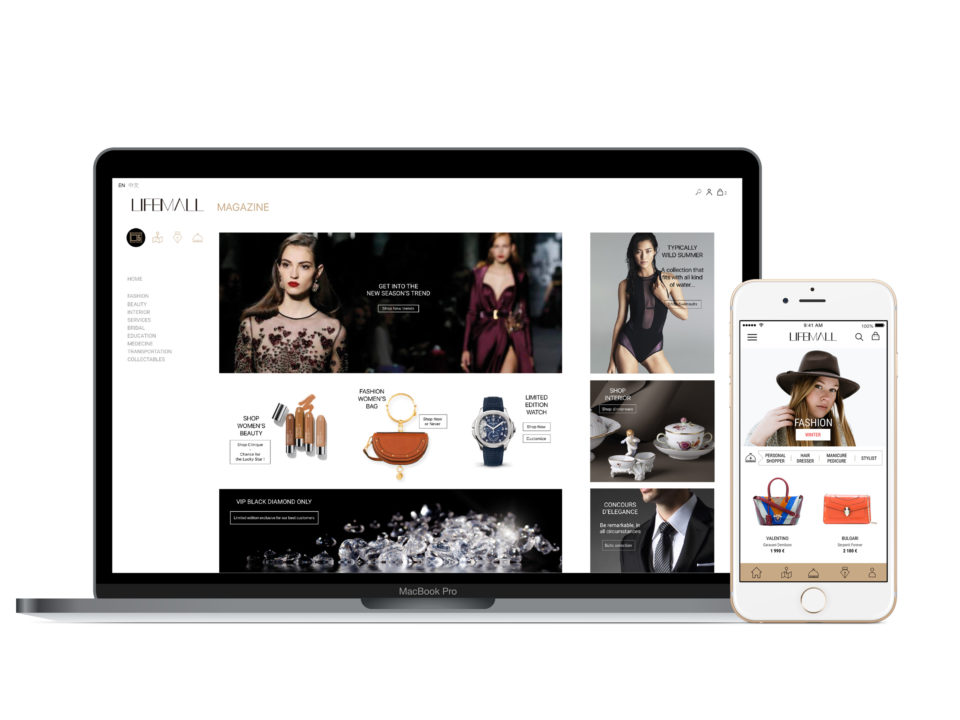 Un nouvel outil pour les marques de luxe et les services permettant d'accéder à des consommateurs haut de gamme, et bien plus qu'une application e commerce: combinant services et produits en ligne et hors ligne, la plate-forme Web offre une expérience client inédite et des conseils sur le style de vie, un abonnement payant pour obtenir encore plus de raretés & expériences.
A new channel for luxury brands and services to access high-end consumers, and much more than a market place: combining online & offline services & products, the web platform provide unseen customer experience & curated lifestyle advices, paid subscription to get even more rarities & experiences.
The purpose of the Lifemall app is to connect top customers to top brands and let them build customize products and services, together.