WEBSITE – REBRANDING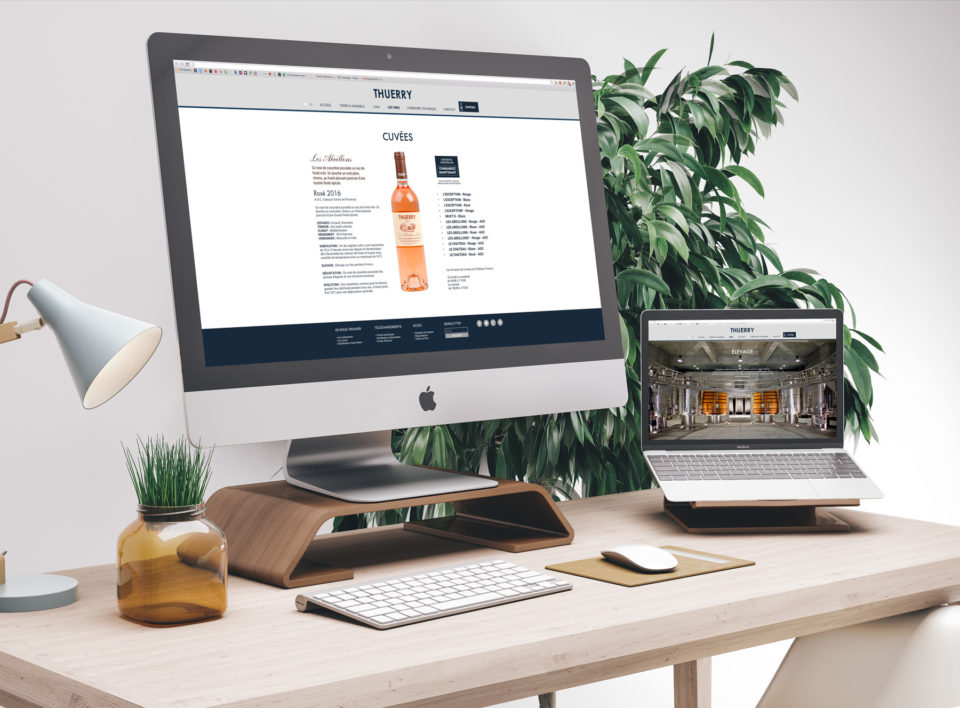 Château THUERRY, domaine viticole en Provence, situé à l'entrée du Parc Régional Naturel du Haut-Var-Verdon, est avant tout l'histoire d'une Terre et d'Hommes qui ont traversé les âges. Cette majestueuse bastide dont les origines remontent aux Templiers, XIIème siècle, est nichée au cœur d'un terroir exceptionnel, préservé des vents.
Château THUERRY, wine estate in Provence, is located at the entrance of the Haut-Var-Verdons Natural Park. Château THUERRY is above all a relationship between its people and its land that has continued throughout time. This majestic bastide dating back to the Templars Knights has roots that go deep into the heart of the Var hillsides.